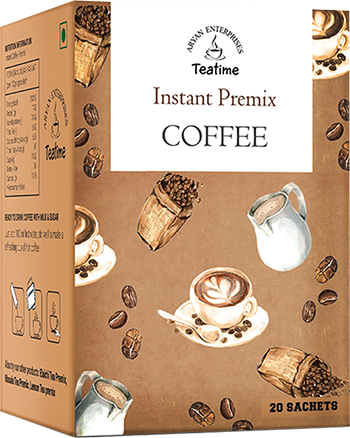 Instant Coffee Premix
A box contains 20 Single Serve Sachets
It's Three in One Premix Sachets (Milk, Sugar, Coffee powder added)
Empty contents of a sachet in a cup, add 100 ml hot water, give it a good stir et Voila! A refreshing cup of coffee
Made with the finest natural ingredients and taste adjusted to suit your mood.
With Teatime Premix Coffee, ENJOY your coffee anytime anywhere...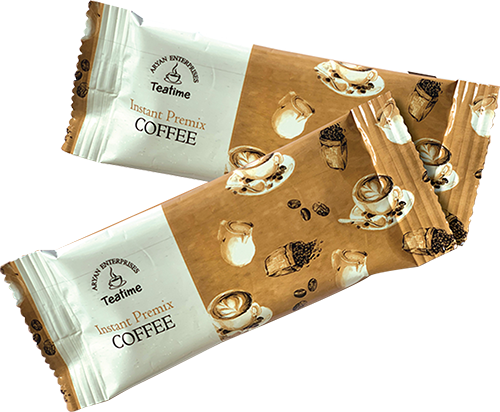 Premix 1 kg Bulk Packs also available. Contact for details
Ingredients
Sugar, Diary Whitener, Instant Coffee Powder and Chicory
Net Quantity
20 Sachets 'N'
Net Weight
280gms (20 sachets x 14g)
FOR NORMAL SUGAR VARIANT
(per 100g of powder)*
Energy (kcal)
390.92
Protein (g)
7.82
Carbohydrates (g)
74.58
Total Fat (g)
6.82
Saturated Fatty Acids(g)
6.26
Trans Fatty Acids(g)
0.0
Sugar (g)
11.82
Dietary Fibre
0.8
Sucrose(g)
11.76
*Approximate Values